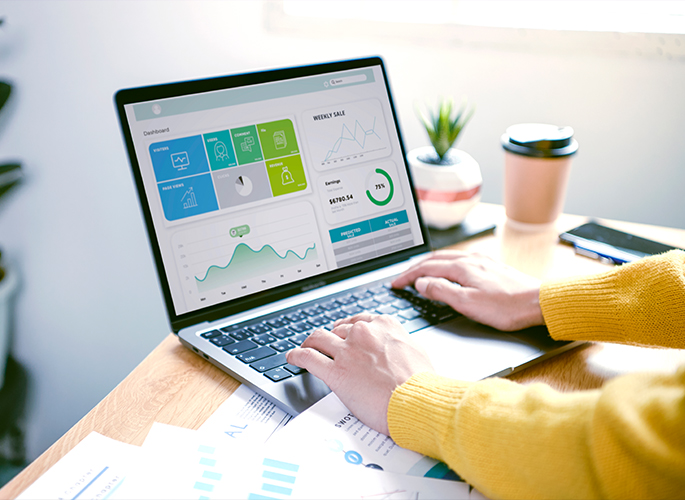 Online Management Systems
This service is a comprehensive solution for businesses looking to create customized and scalable management systems. Our experienced team of developers works closely with clients to understand their unique business requirements and design tailored solutions that meet their specific needs. We leverage the latest technologies and best practices to create online management systems that are secure, user-friendly, and feature-rich. Our development process is iterative and collaborative, ensuring that our clients have full visibility and control over the project at every stage.
Our Online Management Systems are designed to streamline processes, reduce costs, and improve organizational performance, giving businesses a competitive edge in today's fast-paced environment. With our development expertise and commitment to excellence, we are the ideal partner for businesses seeking to create high-quality, customized online management systems.
To give you more details, the "Development of Online Management Systems" service provides a range of features, such as real-time data analysis and reporting, easy-to-use interfaces, and customizable workflows. The systems are designed to be scalable, so they can grow with a business as it expands. Additionally, they can be accessed from any device with an internet connection, providing businesses with flexibility and mobility.
We take security seriously, and our systems are designed with multiple layers of protection to ensure that client data is safe and secure. We also provide ongoing support and maintenance to ensure that the systems continue to perform optimally over time.
Our service has been trusted by a range of businesses across different industries, including healthcare, finance, retail, and more. We are committed to providing personalized solutions that meet the specific needs of each client, and we work closely with them to ensure that the end result is exactly what they are looking for.
Overall, our "Development of Online Management Systems" service is a comprehensive solution for businesses that are looking to streamline their operations and improve their organizational performance. We are dedicated to providing high-quality, customized systems that deliver real value to our clients.