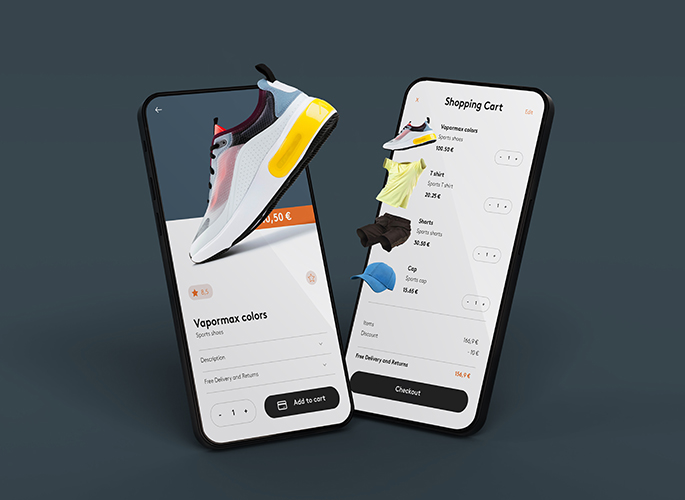 Development of Online Stores
Online stores have revolutionized the way people shop, and as a result, they have become a crucial part of business development. With the rapid growth of technology, the world has witnessed an explosion in the number of online shoppers, and this trend is set to continue in the future. In this digital age, businesses that are yet to establish an online presence risk falling behind their competitors.
To adapt to the ever-changing business landscape, businesses need to consider the development of online stores. An online store is a website that offers products and services to customers, allowing them to browse, purchase, and receive their orders without leaving the comfort of their homes.
Online stores offer many advantages to businesses. For starters, they provide a platform for businesses to reach a wider audience, including customers in different regions, countries, or even continents. This expanded reach can increase revenue and help businesses grow.
Online stores are also more cost-effective compared to brick-and-mortar stores. With an online store, businesses can avoid the overhead costs associated with running a physical store, such as rent, utilities, and maintenance. This translates to lower prices for customers, which can increase sales and customer loyalty.
The development of online stores involves creating a website that is easy to use, visually appealing, and optimized for search engines. The website should be designed with the customer in mind, with features such as a user-friendly interface, a simple checkout process, and easy-to-find product information.
Another crucial aspect of developing an online store is implementing a secure payment system that protects customer information and ensures their financial security. This is essential for building trust and encouraging repeat customers.
Overall, the development of online stores is a critical step for businesses looking to thrive in today's competitive market. A well-designed online store can increase revenue, improve customer satisfaction, and provide a platform for growth. With the help of experienced professionals, businesses can create an online store that is tailored to their unique needs, goals, and target audience.
At our company, we specialize in the development of online stores for businesses of all sizes and industries. We have a team of experienced developers and designers who work closely with our clients to understand their unique needs and goals. Our team leverages the latest technologies and trends in web development to create online stores that are visually appealing, user-friendly, and optimized for search engines.
We prioritize the security and reliability of our clients' online stores, implementing secure payment systems, SSL certificates, and regular backups to ensure that their customers' information is protected at all times. Our online stores are also mobile-responsive, ensuring that customers can easily browse and purchase products from any device.
We take a collaborative approach to our work, communicating with our clients at every stage of the development process to ensure that their expectations are met and exceeded. From the initial consultation to the final launch, we work closely with our clients to create an online store that accurately represents their brand and provides a seamless customer experience.
Our services also include ongoing maintenance and support to ensure that our clients' online stores are up-to-date and running smoothly. This includes regular updates, backups, and security patches to protect against potential threats and keep their online stores secure.
In summary, our company offers a comprehensive development of online stores service that provides businesses with a reliable, secure, and optimized platform to reach a wider audience, increase revenue, and build customer loyalty. We take pride in our attention to detail, communication, and commitment to our clients' success.